Educational Workshops and
Instructional Materials
Articles and Publications on music, healing and education.
Rappin' on the Reflexes has been created for easy use by teachers, parents, practitioners, and anyone else who works with children. It can be used informally at home, as part of an office visit, or as school curriculum for increasing academic performance, easing developmental issues, and enhancing social interaction.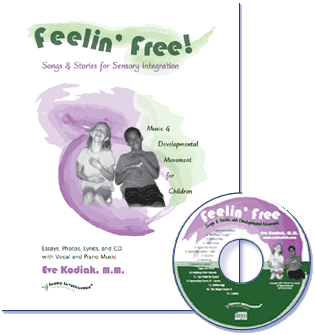 Original Songs and Stories for Developmental Movement.